I'm in love with the guy that I put into the friend zone for years. Although if you ask him, it doesn't exist, and he definitely wasn't in it.
But now, I've been dating my best friend Luke for one year. We've grown up with each other and been friends since we were in the sixth grade. In high school we went through a lot together but by the second half of senior year we were dating.
And so far, dating someone I've been friends with for years has been one of the best chances I've ever taken. My boyfriend has taught me a lot about relationships, and I wanted to share, so here's a list of five things I have learned from dating my best friend:
1. In order for a relationship to work, you both have to make the decision to do whatever it takes for the two of you to stay happy together.
Most of the time when couples break up, it's because somebody stopped trying. This was a hard lesson for me to learn. I used to think that if you're each other's soulmates then it would just survive on its on. But now, I've come to realize that love is an action that must be taken every day. I still believe in soulmates. I mean, c'mon, the idea that there is one person out there for you is just so romantic. But being soulmates without putting any effort into the relationship is like being talented at something without practicing and putting in the hard work. Love is a choice.
2. Make sure to get quality time with yourself and with other people.
When you're dating your best friend, it's really easy to spend like all of your time with that person. They become your go to, your first choice. But it's so essential for any healthy relationship to take time away from each other as well. You've got to spend time with the people who were there for you before you started dating your significant other. And on top of that, you need alone time. It is so, so good to take time for yourself to check in on where you are.
Previously, when I was single I always wanted to be in a relationship with someone. But then I grew to love not dating anyone! I loved the independence that came with it and knowing that I could focus my time on myself and my own goals. I was a little scared to have to give that up. But I've realized now that I can still maintain my independence if I want. And taking time to be with other people or by myself is a good way to do that. Plus, it gives me more things to share with Luke at the end of the day and it gives us space to breathe on our own.
3. Choose your battles wisely.
Of course, in all relationships it is important to be deliberate with what you decide to take a stand against. But I think I'm a lot more aware of that now. This probably has something to do with the fact that I view my relationship with Luke as more of a partnership. I know that we are in it together and we are in it for the long run. He's really good at seeing big picture, and I'm just simply not. I get tied up in the little details a lot of times, but he brings me back to Earth and reminds me to take a step back sometimes and look from a different perspective. Most of the time, I find that what I was worrying about just wasn't that important. But when it is, I know that I can talk to him about it and I know that he will listen.
4. Forgiveness needs to come a little easier.
Me and Luke have already been through so much together before we started dating. We don't need any extra tension and trivialities added to our relationship. He's taught me to forgive more and to forgive faster. Your partner isn't perfect. And you can't put all of your hope and happiness into them, because they will mess up. Your partner will hurt you- that is just part of the price you have to pay for love. But at the end of the day, you need to remember what is important in life. Is one petty fight going to break you or is it going to make your relationship and bond stronger?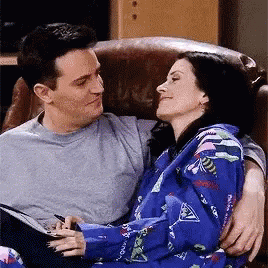 5. Dating your best friend can be risky, but it's also high reward if it works out.
Honestly, when Luke and I first started to get closer, I was very hesitant for us to become official. It took me a long time to weigh out the pros and cons of whether or not us pursuing a relationship would be worth the risk of damaging our friendship and making things awkward for our friend group. We promised each other that no matter what happens we would try to remain friends, and then we took some time to work out any of our issues and grow in our friendship even more. Dating didn't come immediately, but the wait was well worth it.
Sometimes what you're looking for is right in front of your eyes. Luke and I often talk about going back in time and doing things differently. But we know that every single trial we had to go through is what allowed us to be brought together eventually. Good things take time, but you owe it to yourself not to settle.
---
What has your best friend or significant other taught you?